We pride ourselves on providing a wide range of chipboard,, MDF, multilayer,, honeycomb and solid wood panels, which can be combined with different veneers uch as Canaletto walnut, European oak, heat-treated oak, ash or pre-composite veneers.
We produce soft, inclined or high thickness edging up to mm. 73. We also perform special processes on the panels such as folding technology, deep brushing and painting that enhance the naturalness of the materials..
TAll these possibilities, combined with each other according to the needs of our customers, create infinite variations that make the products unique and inimitable.
Our structure allows us to work also different materials such as melamine, laminate or lacquered panels on melamine.
The evolution of the market in recent years has led us to become increasingly independent in project management. In fact we supply complete furniture, managing the production of semi-finished products, the purchase of hardware and other accessories that must be integrated into the product, suggesting technical and improvement solutions to deliver quality items assembled and packed in box, ready for shipment.
Honeycomb panels
Custom-made honeycomb panels with constructions at the customer's request.
Squaring-edgebanding
Edged panels from mm.6 up to mm. 73 thick.
Folding
Cutting and folding process on veneered and melamine panels.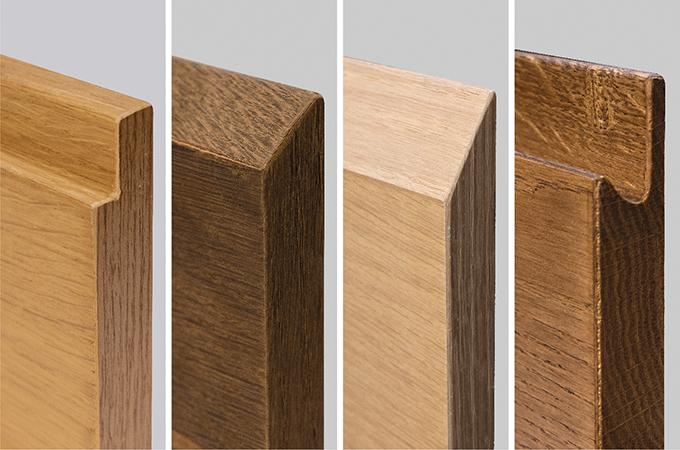 Edging
Straight, soft, inclined edges with different angles and J-SHAPE handle profiles.
Brushed panels
Wood sanding and brushing with different depths and effects.
Shaped tops
Tops and panels also with round shapes and various shapes.